Dear Jay-Z,
First of all congratulations on your success. Congratulations on your LiveNation deal, all of your business ventures, your platinum albums, your successful tours, winning 1st place at the Senior Citizen's Home talent show (we loved you and Beyonce dressed as Ike and Tina). You and your
wife
,
bang buddy
, partner Beyonce are truly icons and it's so refreshing to witness the two of you at the top of your respective fields and at your creative peaks.
Despite all that you guys have accomplished and plan to accomplish I feel that it is time that you two have children. You two have been together 6 years (or 7 depending on which blog you choose to believe). If you two were a hood couple Beyonce would have 6 of your kids by now, your name tatooed on her right titty, and she would have been arrested for trying to stab you in the Waffle House parking lot.
But I digress...
As of 2 weeks ago Beyonce is in her late 20's and you are a few years away from cranking that Social Security Check. Beyonce is in heat and ready to mate and produce offspring. After 6 years of courting and 4 months of alleged marriage she remains unimpregnated. Everytime she's ready to get pregnant you go to record an album. Everytime you're ready to get her pregnant she goes to record 3 albums, go on tour , shoot 7 movies, start a clothing line, and start small European nations. She was ready to get pregnant at the 2006 BET Awards. She did an ancient Creole mating dance which mean she was fertile and ready to receive your seed.
Remember: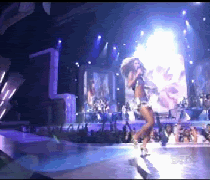 But I digress...
We have comprised 4 Reasons why it's time for you and Beyonce To Have some Nigglets:
1. The Fans
Your fans CAN'T WAIT for you to have babies so they can put pictures all in their siggies, gravatars, and MySpace profiles. Is it appropriate? Probably not. Scary? Yes. But they're your fans and you must deal with that... Also I plan to start a blog called the LaDereon Carter Chronicles (assuming you name your child LaDereon), and I will assume the identity of your child and make all kinds of funny posts. I have material already written, and if I run out I'll just steal jokes from Crunk and Disorderly.
2. Sperm Doesn't Grow On Trees
These are Beyonce's optimal child bearing years, her Creole seasoned eggs are ripe and ready to go. As for your sperm... (sigh) I think they've been through enough. Believe it or not as big of a whore as you were back in the day NONE of your sperm has conceived a child. 50% of all your sperm has ended up flushed down the toilet in condoms or napkins, and the rest of it has been desposited it a variety of wigs and weaves of even though she has told you several times to aim AWAY from her hair. You are getting old and in this recession it is not wise to waste sperm, and you promised your sperm if they stuck around they could retire in Beyonce's uterus. If you keep wasting sperm one day you will wake up and just won't have any left. Done. Complete. You Will Shoot Blanks. When you try to skeet a powdery dust-like material with come out and you will cry, but enough is enough.
3. Extra Love
As much as you and Beyonce love each other, think about how having a child will make that love grow. We used state-of-the-art high tech computer technology to show you what Beyonce and her daughter would look like:
We also used the same technology to show you what Jigga Jr. would look like:
4. Give Other People Some Shine
I think the time you spend away from the spotlight raising kids can bring attention to the other members of your family. Solange can promote her album without Beyonce looming in the shadows. And Mama Tina can promote her new movie:
Now that I have given you good reasons why you should create a spawn now it's time for some tough love. You are not getting any younger, and you have no children to carry own the Carter-Knowles legacy. I really didn't want to take it here but EVEN
CLAY AIKEN GOT SOMEBODY PREGNANT
. CLAY FUCKING AIKEN.
(sigh)
So we are forced to make a decision. If Beyonce is not pregnant by October 6, 2008 we (the stans) will boycott all Carter-Knowles products. We will not buy Beyonce/Jay-Z albums, DVDs, iTunes downloads, re-releases, clothing. Fuck a Blueprint 3, 4, 5, Blueprint Fiftyleven, and whatever liquor you say it's ok to drink in 2009, and we might just vote for McCain just to spite you.
We're tired of waiting. We just can't anymore...
Sincerly,
Your fans
P.S. I have already written a
press release
for it, so you have to do it.