The Wigcrypt Research department (Google) has learned that the I Am...Tour is flopping all around the world.
This screencap shows that the first show in Zagreb, Croatia is... Sold Out.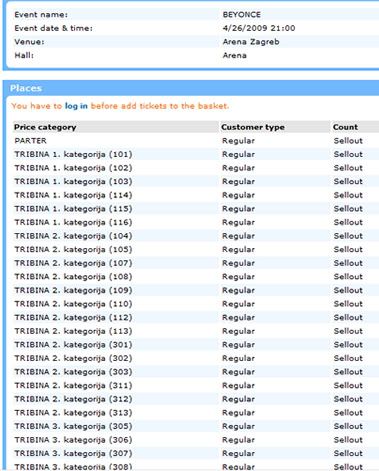 Source
Oh.
Well this screencap shows that the show in Belgium is... Sold Out
Source
Damn.
Well in Germany her shows are NOT sold out...but the best available seats are damn near out in the parking lot.
Those Germans must love Sasha Fierce... Scheiße!
SOURCE
Well in the Netherlands Her Show Flopped So Hard They....Added a 2nd Show...And in Ireland They Hate Her So Much They.... Added 3 shows...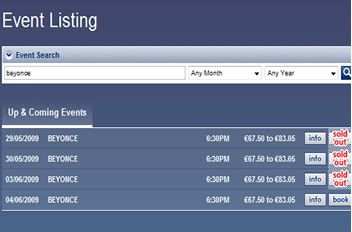 Source
How About Spain....
Wow...That's an awful lot of rojo in that picture... Viva la Sasha Fierce!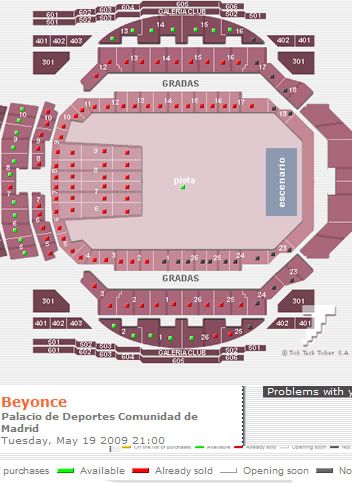 Well in the UK the tour is flopping so hard...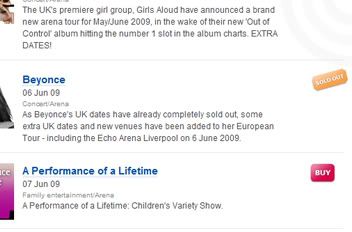 Source
Wow...
Happy Early April's Fools!
The moral of this story, haters, is if your favorite artist can't sell out Chuck E. Cheese playrooms, you should not be concerned about whether or not Beyonce sells out in the first minute. So therefore I suggest you watch your mouth and stop tryna act like you are better than everybody else before I
put a ring around yo' damn eye
!
And stans, Beyonce is not going to sell out every ticket of every show, No artist does, not even Madonna sold out EVERY SHOW, and usually she sells out everywhere(even though her tickets cost $10,000 and a left testicle). So chillax.
Now, if you guys are done acting like a bunch of illiterate, hyperactive, gay monkeys, I think I'll go get me some nachos... You want anything?
(Goes back to the Peace Treaty)